12/6/20
'Ki' and 'Speed of Life' released:
'Ki'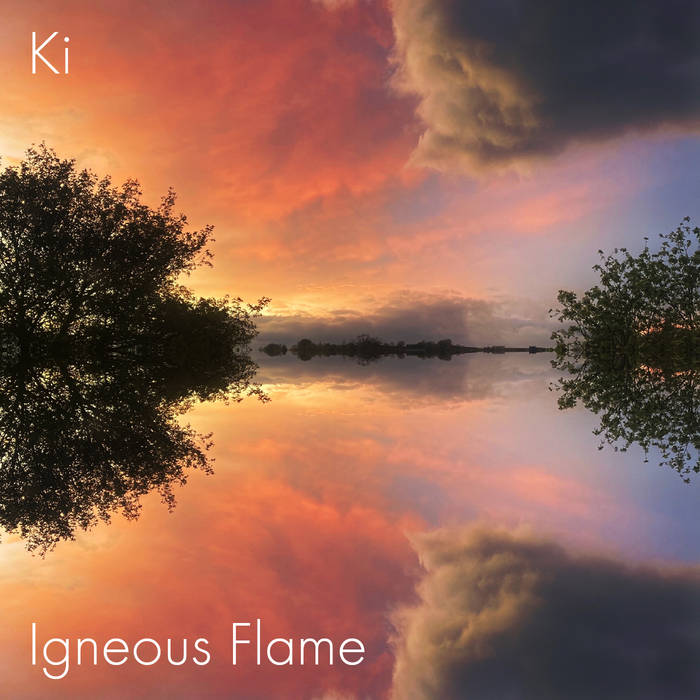 'Ambient minimalism, with (poly) rhythmic elements'
Currently just up on my Bandcamp page: (*)
https://igneousflame.bandcamp.com/album/ki
'Speed of Life'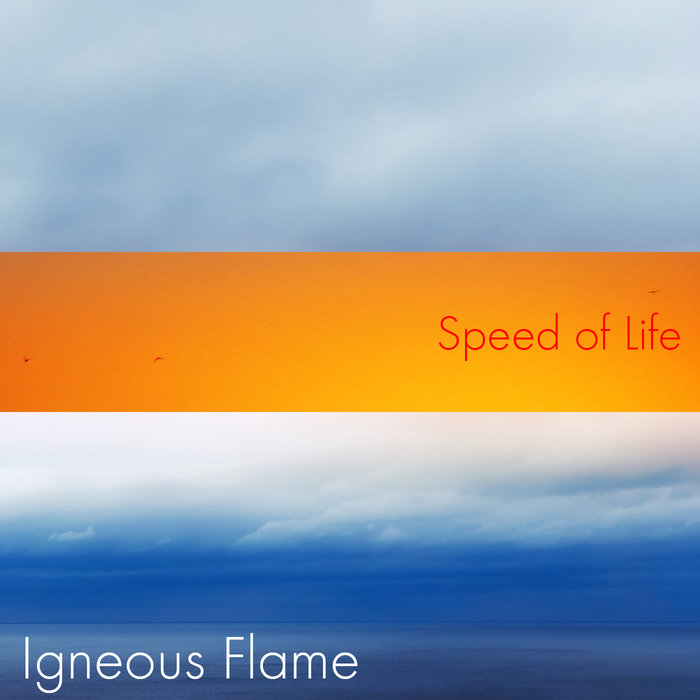 'This is quite a different Igneous Flame release. Imagine elements of mid-period Peter Gabriel, Japan, Plaid and Yellow Magic Orchestra with an idiosyncratic ethnic percussion section jamming along with a psychedelic guitarist playing rhythm parts and liquid sustained guitar solos over the top'

https://igneousflame.bandcamp.com/album/speed-of-life
Both albums draw on material from the same pool, so I decided to release them at the same time even though the production is very different.
* NOTE:
Just seen that CD Baby is saying that it may take 3 to 4 weeks to send albums to Spotify / Apple music etc. So Bandcamp is currently the only place to listen to / buy these releases.
9/6/19
I'm afraid this site has been rather neglected recently.
I shall be updating it ASAP, with news of my forthcoming release(s). I anticipate an early Autumn 2019 release time.
10/6/18
Album projects update:
I'm rather behind schedule for my next releases, the reasons for this are twofold:
1) I needed a break. I have been releasing consistently for some time now and I felt my creative juices were in need of rejuvenation – the last thing I want to do is to go in 'auto-pilot' and release very samey sounding albums, so a break (which wasn't entirely a 'break', as I'm still perusing  / experimenting with ideas) was in order.
2) Guitar stuff – for one of my upcoming projects, I need to practice guitar to a degree where I become far more fluid in my playing (as I needed to with the fretless bass, for my last album). I also have been buying guitars, which takes quite some time to get them to be in a good playing / working order. I'm experimenting with all manner of guitar / pickup combinations to find the 'tone' that will suit what I have in mind for the project.
Hopefully, towards the end of 2018, I will be closer to finishing things off.
12/8/17
'Sylvi' new album released !
26/1/17
'Ocean Sighs' reviewed at by John Shanahan at Hypnagogue:
Full review:
Ocean Sighs is almost a bit of a throwback album, a reminder of the early days of New Age, where blending quiet synth with the sound of waves would not have been unusual. But I do find it a touch unusual for Igneous Flame, whose work tends to find a comfortable spot between darkness and warmth, with little room for these kinds of standard tropes. Don't get me wrong–I'm not complaining. On this album Pete Kelly runs the wave sounds through some treatments, adds binaural and vocal harmonic elements, and gives as much weight to the waves as he does to his drones. The result is a set of very deep pieces, absolutely relaxing (especially in headphones) and ready for long looping. Although the album is broken up into nine songs, the consistent pairing of waves and music, and the consistency of tone within those aspects, makes it feel like a singular thing, albeit with slight pauses between passages. There are places where the music rises up. The duo of "Vox Sanctus" and "Vox Humana" lift above the waterline with a sacred music feel. Choral pads, always a must in this kind of music, are used well here. Kelly doesn't overplay them, sticking to his 50/50 plan so that voice, drones, and waves live in harmony. At that, there are moments where their presence is rightfuly strong. The real sacred music piece comes later, on "Vox Sanctus (Reprise)," which  comes at you with a surprisingly big, distinct church organ sound before it fades back to drone. And then there are passages of pure quiet and beauty. "Oceana" is a breath-slowing piece that moves simply but at the same time pulls threads of emotion from you. It drifts into "Clairaudient" which retains that hushed warmth as the water sounds turn to a light crash of waves. (And do I hear a gull?) The waves get their solo moment on "Breathing Waves." It's a pleasure to listen to them on their own for a bit, and–in a close listen–to try to hear how Kelly has manipulated them. This is as close as he gets to being just a "relaxing sounds of nature" album, but its place late in the flow, setting the stage for the closing track, lets it work in keeping with the overall arc of the album.
Ocean Sighs is a bit of a gamble. First, it's a deviation from what Igneous Flame listeners might expect. But Pete Kelly's never been one to sit still. On one of his recent past albums, he noted that it was the last time he'd be using sounds from a long-standing library that informed his earlier works. So the deviation is not unexpected, but this is a pretty far jump. The second bit of the gamble is that, yes, at first listen it would be very easy to dismiss this as an old-school relaxation album where the soothing sounds of the ocean are matched with the familiar ooohs and aaaahs of the choral pads. Listening to it has made me want to go digging for my copy of the flute-and-water album O'Cean by Larkin. (Whole bunch of New Age listeners about my age just went, "Oh, yeah…") But it's not that, despite the reasons to think so. Kelly is very careful about his balance, and if you stripped out the wave sounds you'd still be left with a very strong drone-based ambient album. I can attest to its use as a sleep aid and an endless loop. Let this ebb and flow in the background quietly, or pop on the phones to get the full effect of Kelly's binaural mixing. This is an interesting departure for one of my favorite artists, and a lovely, relaxing album with a lot to take in.
16/1/17
I am currently working on two new projects for 2017 release. Things are a tad nebulous at present, but hopefully Summer time will see at least one new album released
1/12/16
'Moonglow' released !
'Moonglow' is the 'sister release' to my previous album 'Ocean Sighs'.
Binaural recordings were again incorporated, but on 'Moonglow' I employed different source recordings – water, wind, air and birds. These were intended to be evocative of tides, time drifts and reflections.
As with 'Ocean Sighs', these environmental recordings were suffused with ethereal vocal textures. On some tracks, the session vocal recordings from the 2004 'Eight Shades of Sound' album (by Formaria) were reworked in a different musical context.
The album also features a light use of bass guitar – fretted and fretless, for low 'dronage' and occasional subtle melodic parts.
Headphone listening recommended (due to the spatial effect of the binaural recordings)
Video for the track 'Invisible Sun':
28/10/16
Hearts of Space included my tracks 'Selene' and 'Terrible beauty' (from my Hydra Album) on their 'Necromantic' (Halloween) show:
https://www.hos.com/#program/1126
'Ocean Sighs' newest Igneous Flame album released, Late September 2016.